[FR - EN] Comment réinitialiser mon mot de passe ? / How can I reset my password ?
Pour définir un nouveau mot de passe, en bas de la page de connexion, cliquez sur "Mot de passe oublié".
Entrez votre identifiant, puis validez.
To set a new password to your account, in the lower part of the connection screen, clic on "Forgotten password". Enter your account ID, then clic on "Enter".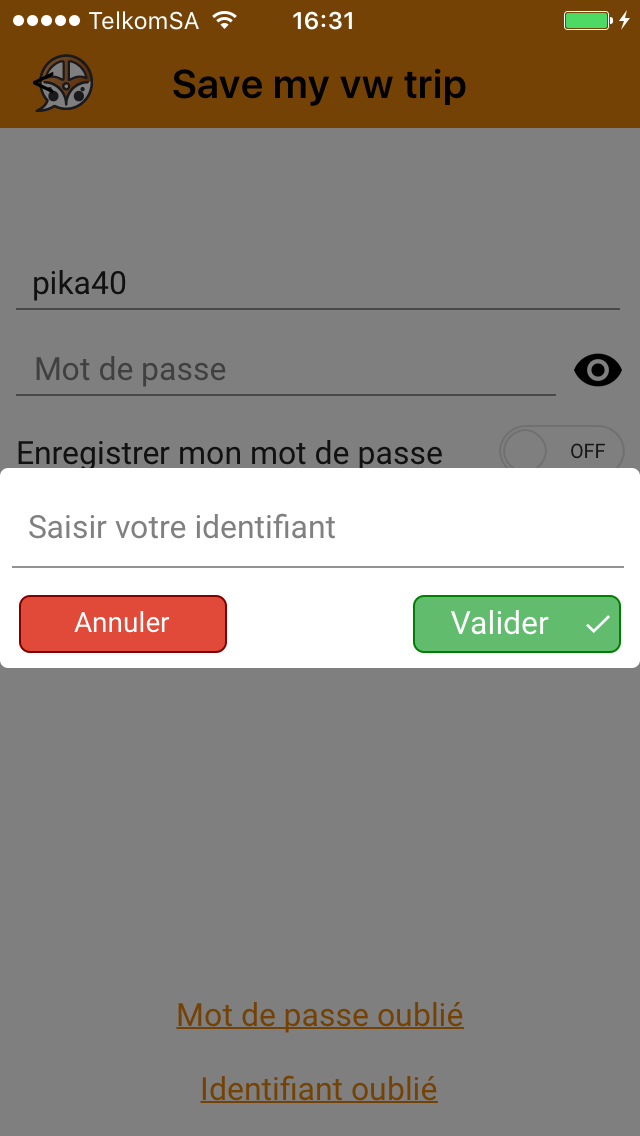 L'appli vous indique qu'un email vient de vous être envoyé, il contient le nouveau mot de passe. La boite mail concernée est celle qui correspond à l'adresse que vous avez entré lors de votre inscription.
The app tells you that an email has been sent to your mailbox with the new password. Please check the mailbox of the email you entered when you created your account.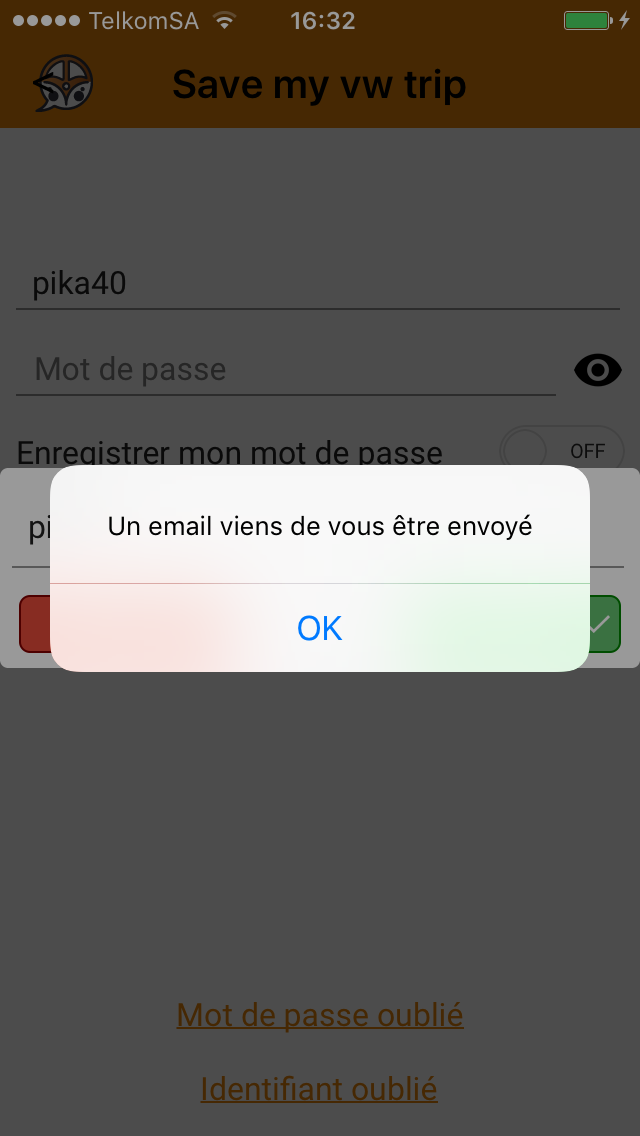 Retentez alors de vous connecter avec ce nouveau mot de passe.
Try to connect with this new password.